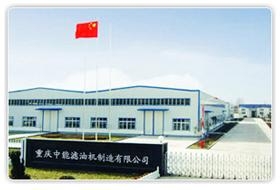 Lubricating Oil Filtration System
Lubricating oil purification system
Zhongneng Oil Purifier Co., Ltd is a leading lubricating oil purification system manufacturer in China, which engages in developing, producing, selling a series of oil purification system such as lubricating oil filtration system, transformer oil purification system, turbine oil purification system, waste engine oil recycling system, lube oil purification and so on. We practice in this line for eight years, so we have a strong technology and gain rich experience. Our products have been exported to many countries, and get a high reputation.

We offers a full line of oil purifiers such as insulating oil purifier, transformer oil treatment plant, turbine oil purification machine, lubricating oil filtration unit, engine oil recycling system etc, allowing for you to choose the most suitable one for your application.
Series ZY Single-Stage Vacuum Transformer Oil Purifier
Series ZYD Double High Vacuum Transformer Oil Purifier
Series ZYB Multiply-Function insulating oil treatment machine
Series TY Turbine Oil Purification Apparatus
Series TYA Lubricating oil/ hydraulic oil purification unit
Series LYE Engine oil recycling system
Series TYB Portable light Fuel oil purification machine
Series PL Plate pressure oil purifier
Series TYD Vacuum dehydrator
Series EFD Explosion protection filtration machine
Series JL Portable oil filtering and oiling machine
Series IIJ Oil Tester (BDV Tester)
Our company provide good quality machine with competitive price; We can make the specified machine as per users options:

1.Trailer type with fully closed for protecting oil purifier machine(Waterproof and dustproof)
2.Choosing different kinds vacuum pump, oil pump, and electric parts.
3.Anti-explosion (EX type) electric parts.
4.Equips moisture sensor and dielectric strength tester on the machine.
5.Filter elements for different requirements on filtering precision
transformer oil purification | lubricating oil filtration system | oil purifier | transformer oil regeneration plant | vacuum oil purification | turbine oil reconditioning | bulk oil storage tank | vacuum pump set | oil dielectric tester | transformer oil filtration plant